Live Streamed
February 5-6, 2022
About the Conference
Due to the continued risk of prolonged exposure in crowded public places, PRESENT and the LACPMA have decided to run the 2022 PRESENT Treasure Hunt Conference the weekend of February 5-6, Saturday and Sunday again this year as a virtual live streaming online conference. The hours for the Virtual Conference are 7:30 AM – 8:00 PM PST or 10:30 AM – 11:00 PM EST. This will be the 10th such conference run by the folks at PRESENT, all receiving uniform acclaim from attendees and about double previous attendance at PRESENT In-Person Conferences.
Virtual Live Streaming Conferences – Podiatrists' New Favorite CME Format
---
Attendees found that, compared to live conferences they attended in the past, this new format of Internet live streaming CME conferences is less expensive, more convenient and in some respects, a better education experience.
---
Join us for the same annual Treasure Hunt Practice Management Update that you've come to expect. Get the latest billing, coding, and health care policy news, as well as a complete educational experience with cutting-edge CME Lectures including X-ray and fluoroscopy. Estimated for 18 CME Credits including 4 X-ray and 1 fluoroscopy - plus 2 ABPM MOC Points. Enjoy and benefit from the same PRESENT Treasure Hunt format from the safety, comfort, and convenience of your home or office.
Testimonials
"This was one of the best conferences I've ever attended! Very well organized and excellent topics. The information flowed very well. I was very impressed with the speakers and the technology. There were no glitches and it went very smoothly. I'll definitely attend again."
Consuela Williams-Holliday, DPM
Feet First Podiatry, LLC
Macon, GA

"The conference was excellent. I wish that we could do this every year. The pandemic has a way of changing the way we do business and this was a change for the better. We work at our own pace, had excellent lectures and it was at minimal cost with no travel involved. Great job guys."
Joseph Dellolio, DPM
Bronx, NY

"Great conference. Easy to register, easy to follow and navigate. Just like being in an in-person conference but in the comfort of your home. Will do again!"
Coral Villanueva, DPM
Goldboro, NC

"Best online conference that I have attended. I especially like that I could watch the lectures without having to take notes and then go back and rewatch the lectures and then pull out any information that I wanted to write down to refer to at a later date. Very Impressed"
Dan Altchuler, DPM
Santa Monica, CA

"The presentations by Dr Halperin were worth the registration fee by themself. Next year please give him more time for Q&A."
E Louk, DPM
Las Vegas, NV

Conference Co-Chairs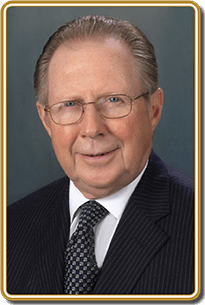 Harold Schoenhaus, DPM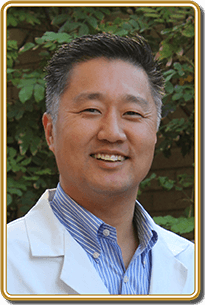 Robert Lee, DPM
Gabriel Halperin, DPM
LACPMA Star Award Recipient
Beloved California podiatrist Joseph Hughes, DPM was given the coveted STAR award posthumously for his lifetime of devoted service to the profession that he loved by current president of LACPMA Ara Kelekian, DPM.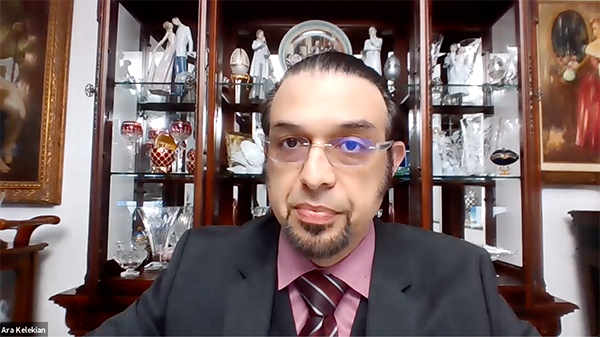 LACPMA Star Award presenter Ara Kelekian, DPM.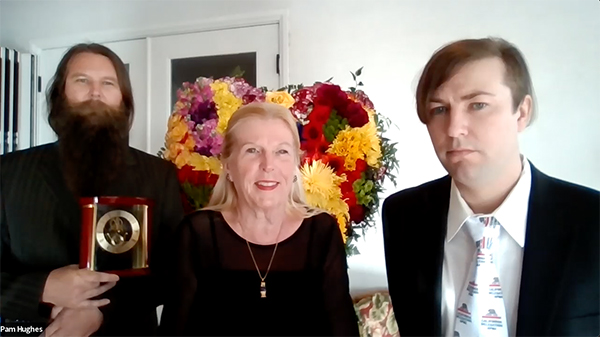 Accepting the LACPMA Star Award is his wife Pam Hughes along with two of their four sons.
Last Year's Engagement Contest Winners
Diane Branks
Bonnie Lin
Troy McArthur
Whitney Castle
Adam Long
Albert Kim
Shing Cheung Yuen
Neathie Patel
Richard Tu
Susanna Chan

Hetal Naik
Chih-Hui Tsai
Derek Slovak
Maggie (Mahkameh) Yousefpour
Virit Butani
Romesh Dhaduk
Rondrick Williamson
Jeremy Cook
Hyun Kang
Consuela Williams-Holliday

Jonathan Tavakoli
Cheryl Goldstein
Mark Willats
Lily Nguyen
David Yang
Bryce Rich
Albert Nejat
Ivelisse Vargas Jon
Emad Youssef
Dara Friter

Constance Ornelas
Benjamin Scherer
Linh Huynh
Damon Combs
Larissa Rolim
Ashka Trivedi
Roberto Araujo
Prema Hampapur
Sahar Mahzoon
Dhagash Patel
CME Information
Estimated for 18 CME/CECH Credit Hours for DPMs
Including 4 X-Ray CECHs and 2 ABPM MOC Points
Fees
Early Bird Pricing Until Midnight December 11 - $149
Podiatric Assistants $99
Residents Free
Alliance Partners*
*Requires a Discount Code received from Alliance Partners emails