PRESENT Doubles LACPMA Treasure Hunt Conference Attendance
About the Conference
PRESENT e-Learning Systems brought their unique CME conference format to the 37-year-old Los Angeles County Podiatric Medical Association (LACPMA) Treasure Hunt Conference, doubling the attendance and adding 10 hours of CME and hands-on workshops to the traditionally-oriented practice management meeting. Program Co-Chairmen Harold Schoenhaus, DPM and LACPMA President Robert Lee, DPM collaborated to design an innovative program of podiatric surgery, medicine, and woundcare. The highlights were Co-Chairman Gabe Halperin, DPM's Medicare Update, which was delivered to a standing-room-only audience, but the conference has already outgrown its new home at the Hotel Indigo and will be moving to a larger venue next year.

Several speakers from the 2019 PRESENT Treasure Hunt Conference have generously agreed to make their lecture slides available to download. You can access these files at this LINK.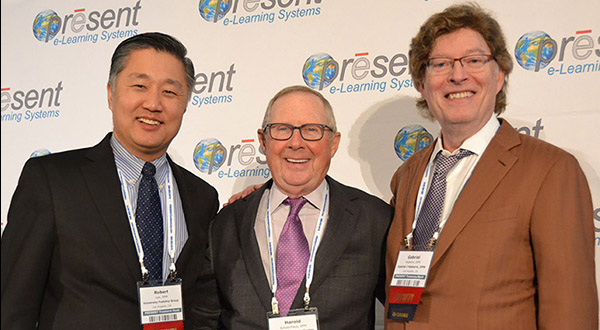 PRESENT Treasure Hunt 2019 Conference Co-Chairmen LACPMA President Robert Lee, DPM, Harold Schoenhaus, DPM and Gabe Halperin, DPM
Gabe Halperin, DPM delivers his annual Medicare Update at the new PRESENT Treasure Hunt 2019 Conference in downtown Los Angeles
LACPMA Star Award Recipient
Robert K Lee, DPM presents the 2019 Star Award to Jan Winter, long time Executive Director and current Special Events Coordinator at LACPMA.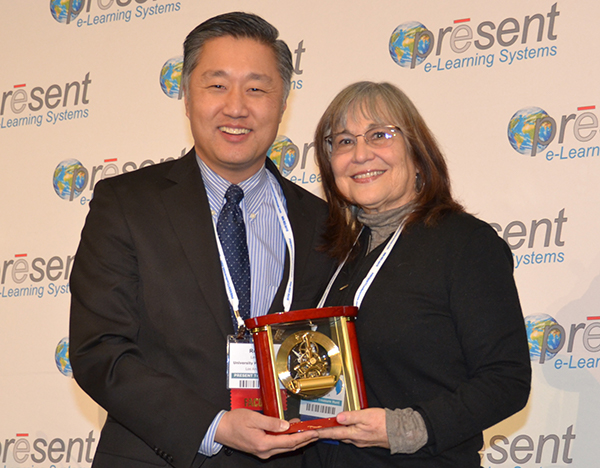 2019 PRESENT Treasure Hunt Photo Album
See the Conference Photos on Our Facebook Page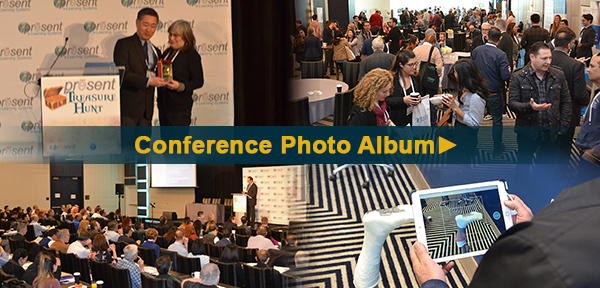 Join Us Next Year When the PRESENT Treasure Hunt Returns to the

Los Angeles Area

in January of 2020